Here's our advent update...just a little bit late!
December 9-Watch Rudolph. It just doesn't seem like Christmas if you don't watch the iconic reindeer and all of his adventures.
December 10-Georgia's holiday program at school. We were entertained by an outgoing group of Kindergarteners. They sang their little hearts out that night. Georgia has the performer bug. Hmmm, not sure where she got that :)
December 11-Read I Want A Dog For Christmas Charlie Brown. We love The Peanuts here in this house, so we try and get in as many Peanuts books and movies as we can!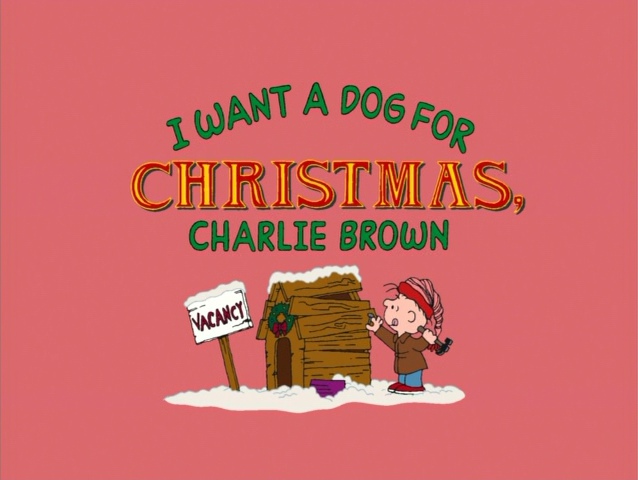 Poor Rerun just wants a dog for Christmas, but it's just not in the cards for him. I guess he'll have to share Snoopy with Charlie Brown!
December 12-Christmas at the zoo! The temps were going to be fairly mild so we decided that it might be the right time to go see all the lights at the zoo and to visit Santa. Georgia is not afraid of Santa....those of you that know my girl realize that she has never met a strangers. I think she gets that from her Papaw Mark (my dad) and her Grandma Vicki (Nolan's mom). Georgia walked right up to the man in the red suit and gave him a hug and chatted it up with him. Before we said goodbye to Santa, we were able to get a photo with all three girls. Everyone behaved. Miracles do happen people!
December 13-Make a treat to take to Mamaw and Papaw's house. We have dinner at my parents house every Thursday night. So after school, Georgia and I made an Oreo cake to share after dinner. I believe it was a hit!
If you want to make this, here is the
recipe
. It's super yummy!
And we had a good time making it, if you couldn't tell!
December 14-Camp out by the tree and watch a Christmas movie. When we got home from dinner, we all got into our jammies and snuggled up with cozy blankets and watched Disney's A Christmas Carol. This was the first time Georgia has seen this version of A Christmas Carol. It was on the verge of being scary with all the ghosts, but she enjoyed it and didn't want to turn it off. And after the movie was over Georgia fell asleep by the glow of the Christmas tree while Nolan and I rocked June and Evie to sleep. With all the events of the day, it was a blessing to watch our girls sleep. They were safe and sound, but the thoughts of families who were missing their child filled my thoughts too.
Sweet girl, sleeping soundly by the tree!
December 15-Georgia had practice for her musical at church. When she got home, we did some final decorating around the house. We hung the stockings, we set out all the little knick knacks, hung the garland on the staircase and around the front door and much to mine and Georgia's surprise, Nolan hung lights around the house. We are now ready for Christmas!
A fantastic week of family fun was had by the Fletcher Lichti's. I'm looking forward to spending more time with my family as the holidays draw near. Right now, I just want to wrap my arms around my husband and my girls and let them know how much I love them and how much this time of year means to me.
What are your holiday traditions?